Will Bollinger Motors' participation move MULN stock price again?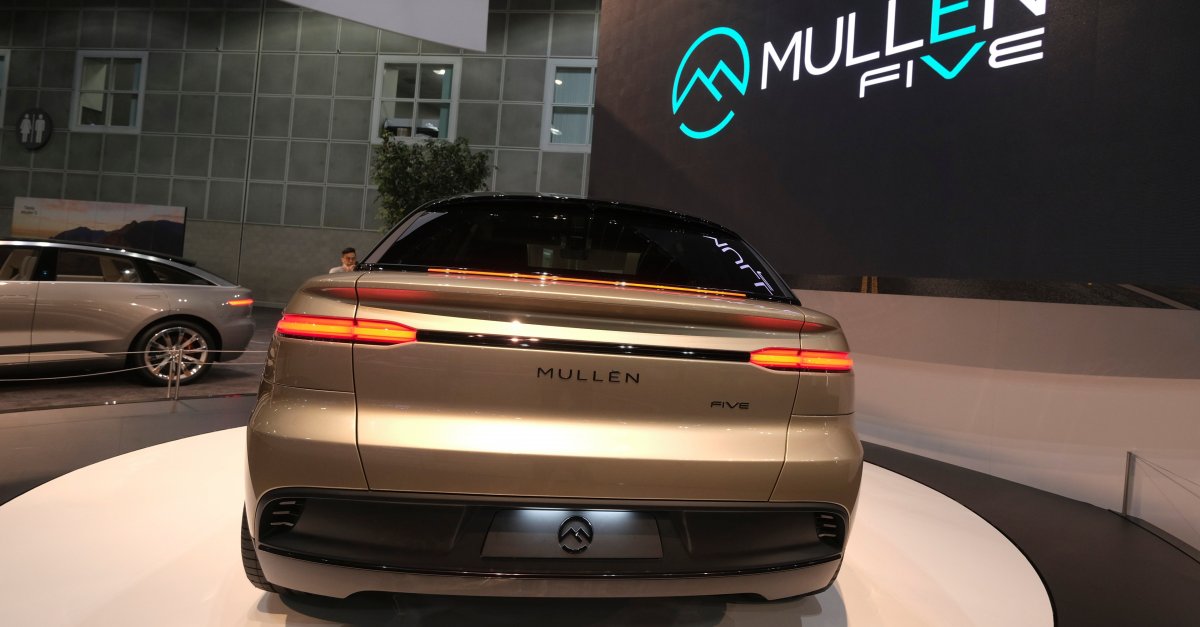 Contents
Late last week, Mullen Automotive announced the acquisition of a 60% stake in Bollinger Motors for $148.2 million in cash and stock.
Both Mullen and Bollinger are essentially start-ups – Mullen becoming one publicly traded company on NASDAQ in November 2021.
The ambition for both companies (Mullen and Bollinger) has been to develop a significant presence in what is still a nascent electric vehicle sector. Even taking into account that established names such as Tesla (TSLA) and Mercedes Benz have launched and updated electric vans (as well as cars) in this space.
It is hoped that the stake in Bollinger will increase the number of electric vehicles the combined company is able to bring to market.
That could, in turn, provide a much-needed boost to Mullen's profile as well as his course of action. Shortly after the launch, the share price reached $13.14, but has since fallen significantly – currently at the $0.56 level.
Whether now proves a good entry point for investors is debatable. For many players in the electric vehicle industry, supply issues and volume production have been the main challenges.
David Michery, CEO and President of Mullen Automotive, certainly underscored the significance of the Bollinger acquisition, implying that it could be a game-changer.
"This acquisition is one of the largest in the electric vehicle industry to date and provides Mullen with the unique opportunity to aggressively expand into the high-demand commercial electric vehicle space. by major customers for all high-volume segments like delivery, telecom, municipal and utilities is a clear indication of market desire for Bollinger vehicles," Michery said.
"Combining Bollinger's vehicles with our existing Class 1 and Class 2 utility van programs gives us the opportunity to dominate the entire Class 1 through 6 light and medium commercial truck segments."
Additionally, he said Bollinger would be able to take advantage of Mullen's battery technology, making its current vehicles even more competitive.
How do you feel about TSLA?
Vote to see the sentiment of traders!
In-house battery production
A few months ago, Mullen announced that it would produce batteries for its electric vehicles. According to Mullen, producing batteries at its California base would reduce reliance on third-party suppliers, reduce costs and improve the quality of the packs themselves.
The question now is how quickly and efficiently can Mullen (after the Bollinger acquisition) get units to market and sell them?
Mullen said he intends to continue manufacturing Bollinger B2: Class 3 EV Sport Utility Truckas well as the B1: Class 3 Sport Utility EV SUV.
The acquisition brings Mullen nearly 50,000 reservations previously taken for the B1 and B2 sport utility vehicles.
Bollinger had previously halted production of B1 and B2 vehicles to focus on developing commercial trucks.
Like Bollinger, Mullen will make the B4 electric commercial truck the priority launch. Manufacturing of the B1 and B2 will begin after the start of production of the Class 3-6 commercial trucks.
The word "potential" can be applied frequently to Mullen and this deal could prove extremely beneficial in terms of creating meaningful units for production and sales, but as Simply Wall St points out, there is little or no story to continue on.
He points out that currently earnings numbers are weak and that over the past three months Mullen has experienced a volatile share price as well as significant insider selling.
It's probably a speculative trade, but you could say it's reflected in its $0.56 share price.
Further reading