Where do the 911 charges go? Key Statistics from the FCC's 911 Charges Annual Report (Part 2)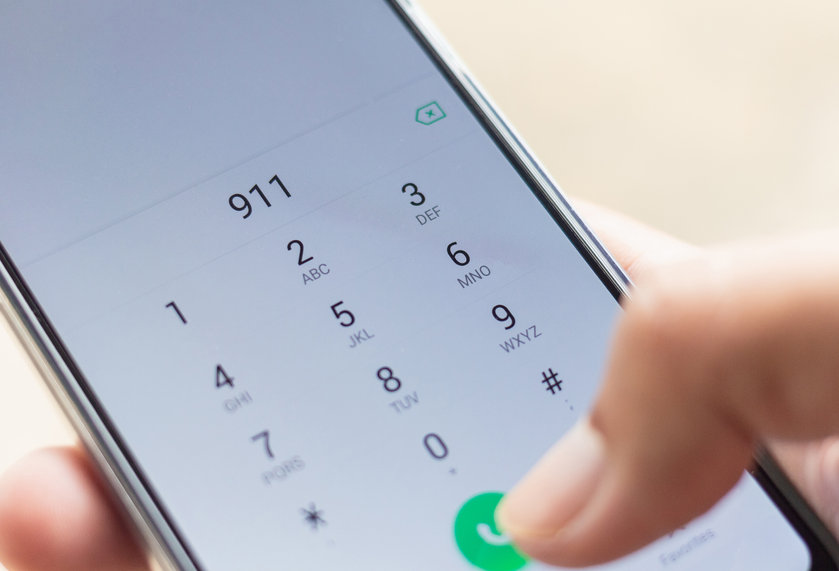 Every year for the past 12 years, the Federal Communications Commission has collected information from states and territories about the collection, distribution, and general operations of 911 charges and compiled it in a report to Congress. Usually released at the beginning of December each year, the latest available report of 2020 covers the calendar year from January 1 to December 31, 2019.
Here are some of the key statistics from the 2020 Annual 911 Fee Report, related to 911 funding nationwide for the more than 5,300 Public Safety Answering Points (PSAPs) that responded to more than 211, 1 million 911 calls in 2019.
-States and territories reported collecting more than $3 billion in 911/E911 charges in 2019; however, the estimated total cost to provide the service in 39 states and four territories was nearly $5.2 billion (not all jurisdictions provided the FCC with an estimate of their total service costs).
– When asked if 911/E911 fees were combined with other funding sources to provide 911 service, 27 states said they had not, and 12 states plus Guan and Puerto Rico said they relied solely on state 911 charges to cover the costs of 911 service. Twenty-three states, the District of Columbia and the U.S. Virgin Islands said they combined 911/E911 charges with d other sources of funding to provide 911 services.
-The FCC reports that approximately $200 million in 911/E911 charges have been "diverted" from 911 programs by five states, primarily to other programs related to public safety. Still, the agency called four states it said were using funds for programs unrelated to public safety. One example was the state of West Virginia using 911 funds to build towers to improve cellular coverage; the state argued it would improve 911 service, but the FCC said it was outside the bounds of how 911 charges should be spent.
-14 states and one jurisdiction reported changing their funding mechanism in 2019, often to collect additional fees. Kansas, for example, increased the per-device 911 finance charge from 60 cents to 90 cents and increased prepaid wireless charges, collected in advance, from 1.2% to 2.06%. Maryland has explicitly stated that it has doubled its state 911 fee from 25 cents to 50 cents, "to offset the county's increased costs for the Next Generation 9-1-1 migration."
-Based on information from responding states in the 2020 report, the average wireline 911 charge is $1.04 per line per month; the average wireless 911 charge is $1.03 per line per month; the average prepaid wireless percentage of the retail 911 transaction fee is 2.85%; the average prepaid wireless 911 flat fee per transaction is $0.84; and the average VoIP 911 service charge is $1.05 per line per month.
-Total 911 fees collected increased from $2,527,625,361 in the 2015 report to $3,032,215,008 in the 2020 report – an increase of approximately 20% over the five-year period.
-However, these fees only cover about 58% of the total cost of providing 911 services in the United States and its territories, which is estimated to be nearly $5.2 billion annually.
-Only 15 states and DCs reported spending funds on 911-related cybersecurity for PSAPs.
-42 States, DC and Puerto Rico reported that they are working on implementing or planning for Next Generation 911 (NG911); said 9.2% of 911/E911 charges were spent on NG911-related work, or about $278 million. Among the NG911 spending areas: 27 states invested in NG911 planning or advisory services; 20 said they had spent money building ESInet; 11 said they invest in NG911 basic services; 17 purchased or upgraded hardware or software; 16 said they used funds for GIS, five spent money on training, and two said they had invested in next-generation security planning.
The estimated total cost of deploying NG911 was estimated at $9.5 billion to $12.7 billion in 2018, in a report by the NTIA and the National Highway Traffic Safety Administration. Proposed funding of $10 billion in the Biden administration's Build Back Better plan has been reduced to just $470 million as part of negotiations to reduce the total cost of the invoice.
The complete 2020 annual report is available here. Read the previous story on the report, including statistics on the number of 911 calls from wireless devices, here.