Pawnshops EZPW, RFX and HAT explode as investors seek recession protection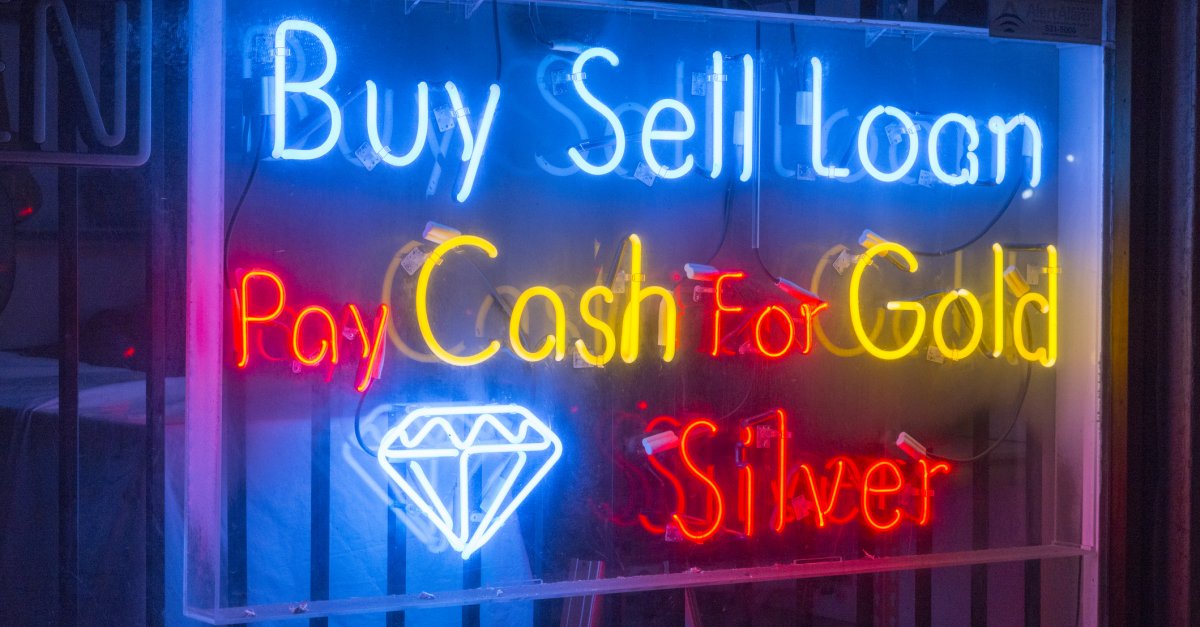 Pawnshops Ezcorp (EZPW), H&T (HAT) and Ramsdens (RFX) saw their stock prices soar as investors view them as safe haven stocks against a recession. The cost of living crisis has hit consumers around the world, forcing them to cash in on valuables in hopes of earning money and protecting them from rising energy and food bills.
US pawnshop group EZPW, share price is up around 11% this month, UK companies, H&T (HAT) share price is up 18% in the last four weeks and Ramsden (RFX) saw its share price rise 7% in August.
How do you feel about EZPW?
Vote to see the sentiment of traders!
Ezcorp (EZPW) stock price history
Ezcorp (

EZPW

)
In a note, Shore Capital analyst Gary Greenwood wrote that growing investor interest in pawnshops "reflects the impact of the cost of living crisis."
Much like a bank, one of the ways a pawnshop earns its income is from the interest that is charged on loans secured by a pledged item.
Greewood added that if this continues, H&T's pledge book could reach £100m ($116m) by the end of 2022, as "the the cost of living crisis is likely to support continued strong demand for pawnshop services."
Greenwood said, "Their customers are generally lower-segment people who find it difficult to obtain financing from traditional banks."
"The pawnshop is one of the few places where they can borrow. Their finances are relatively tighter than most now and they need the money. One way to achieve this is to borrow against a pawned item.
Ezcorp (EZPW), which reported third-quarter results Aug. 3, reported earnings of $0.16 per share, beating Zacks' consensus estimate of $0.06 per share. Last year, the group made a loss of $0.03 per share.
Ezcorp (EZPW), which is owned by Zacks Financial – a consumer lending company – also reported a 24% increase in total revenue for the quarter ended June 2022.
Ezcorp shares also outperformed the -14.2% decline in the S&P 500, with EZPW shares up about 21% this year. From July 28 to August 4, the stock rose 15%.
"Without a doubt, Ezcorp's bottom line growth is noteworthy – for the company's current fiscal year, earnings are expected to climb 95%. Looking ahead, net income is expected to add an additional 21% growth in FY23," Zacks Research wrote in a statement.
"In addition, Ezcorp (EZPW) has shown inspiring consistency with its quarterly results, beating both revenue and profit estimates for four consecutive quarters. Below is a chart showing the company's revenue on a quarterly basis. »
S&P 500 (

US500) index price chart
H&T (HAT)
Another pawnbroker, H&T (HAT), said in its May 12 trading statement that its pledge book had risen to £78.3m at the end of April from £66.9m on December 31. .
Average loan sizes were "broadly consistent" at less than £400, with loan-to-value ratios below 65%, while repayment rates remained stable and above historical norms.
"Volumes and overall gold buy transaction value were back to pre-pandemic levels, with improved margins," the company said in its trade update.
H&T (HAT) said it continued to see strong demand for its new and pre-owned jewelry and watches, with retail sales in line with management's expectations and "very significantly" ahead of the prior year, which has been affected by Covid-19 trade restrictions.
"H&T will enhance its FX offering ahead of the peak summer period, including the reintroduction of an online service," the company's business statement said.
Ramsdens (RFX)
To finish, Ramsden Holdings PLC (RFX), provides various financial services in the UK and overseas. It also operates through four segments: foreign currency exchange, pawnbroking, purchase of precious metals and retail jewelry.
The group said in its April 8 trading statement how its pawnbroking portfolio grew from £1.4m to £7.5m in the six months to March 31, 2022 and analysts estimate that Ramsdens is well positioned to expand its portfolio of pledges to meet growing demand. RFX has also seen its share price increase this year by 19%.
Ramsdens has also benefited from high gold prices: the group's gross profit from its gold business rose to $3.1 million in the six months to March 31, 2022, as consumers ditched their gold jewelry for meet the rising cost of living and provide them with more disposable income.
Rising jewelry sales are also helping line the pockets of brokers such as Ramsdens (RFX) as more affluent clients seek durable assets to store their wealth.
Read more