Is this a bearish rally or a bull run?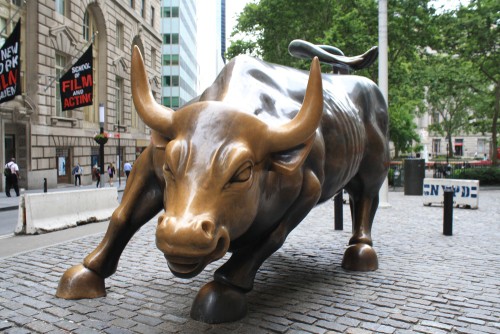 VOO's share price has rallied in recent weeks as investors focus on the recent earnings season and Federal Reserve policy. It also jumped when the fear and greed index went from extreme fear to green. The ETF was trading at $392, which was above the year-to-date low of $334. Other leading ETFs like Invesco QQQ and DIA also rose more than 15%.
Is this a bearish rally?
VOO is one of the largest exchange-traded funds (ETFs) in the world with over $700 billion in assets. It is a cheap fund that tracks the performance of the S&P 500 index. The fund has an expense ratio of just 0.03%, which makes it significantly cheaper for investors.
VOO's share price has jumped sharply in recent weeks as investors reacted to recent earnings. According to FactSet, most of the companies that have released their results have exceeded expected earnings and revenue. However, as expected, earnings growth was the weakest since 2020 as surging inflation hurt earnings.
Meanwhile, the fear and greed index has recently been in recovery mode, as it hit the greed level for the first time in months. The VIX index slipped to the lowest point since April this year, a sign that investors are comfortable buying risky assets.
However, one wonders if this is a true bull run or a bearish rally. Chances are it's a real rebound. For one, stocks remain fairly priced, with the forward S&P PE ratio at 17.5, below the five-year average of 18.6. Additionally, there are signs that the Federal Reserve will slow the pace of rate hikes.
VOO share price forecast
The daily chart shows that the VOO share price has been in a strong uptrend for the past few weeks. Along the way, the ETF managed to break above the 50% Fibonacci retracement level. It also broke above the 50 and 100 day moving averages. The two are about to make a bullish crossover as the stochastic oscillator moved above the overbought level.
Therefore, while a short pullback is likely, the stock is likely to continue higher as bulls target the 78.6% retracement level at $420. A drop below the support at $380 will invalidate the bullish view.