Here are some key statistics on Covid-19 in the United States right now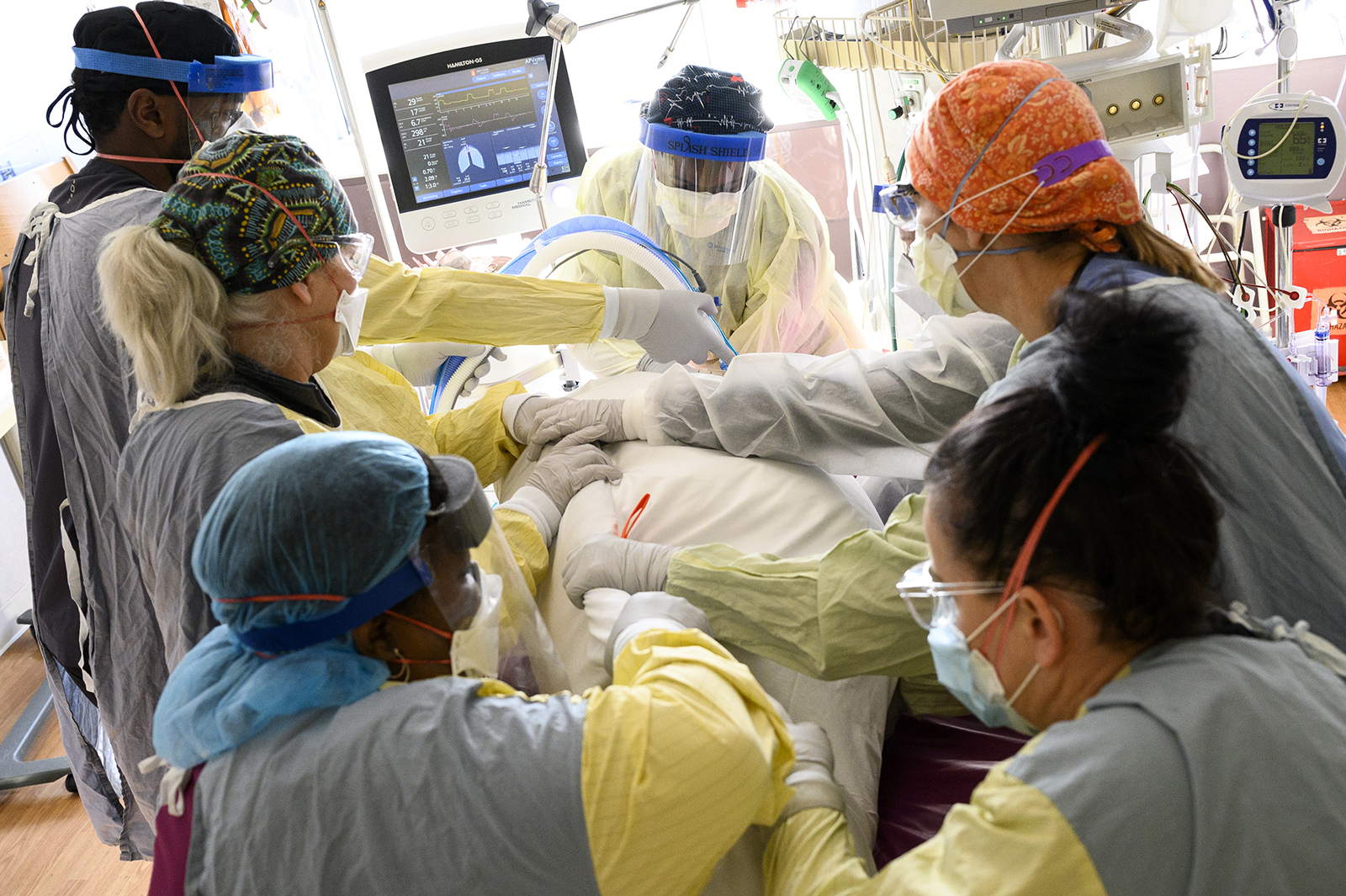 Most of the public continue to take precautions to guard against the risks of Covid-19 and nearly 4 in 10 Americans believe they will continue to do so for the foreseeable future, according to a new CNN Poll conducted by SSRS.
More than half, 55%, say the risk of coronavirus remains high enough that they believe there is still a need to take extra precautions in their daily lives. Thirty-eight percent anticipate they will continue to take these extra precautions in the future, and only 17% believe they will eventually feel safe enough to return to their pre-pandemic habits. A further 45% say they already feel safe enough to go about their daily lives much as before the pandemic, compared to 36% in a survey conducted in August and early September.
This split in Americans' approaches to Covid reflects a broader divergence in views on how the nation should handle the pandemic, the poll found. Those who are still taking precautions are also largely in favor of mitigation policies put in place by the government or other institutions: 72% believe that the government has a role to play in limiting the spread of Covid-19, 70% consider that vaccination requirements are an acceptable way to increase vaccination rates. and 74% favor mask requirements in public indoor spaces.
Among the smallest proportion who have returned to their pre-pandemic normal, 66% view vaccination requirements as a human rights violation, 82% believe that wearing a mask should be optional and 65% believe that the government cannot effectively limit the spread of the virus. .
The shrinking minority who remain unvaccinated are the least likely to say they are integrating the pandemic into their lives in some other way. Two-thirds of unvaccinated adults say they currently take no precautions against the coronavirus, compared to 39% of those who have been vaccinated.
The findings come amid widespread but waning concerns about the virus. A majority of 62% of Americans still say they are at least somewhat worried about the coronavirus pandemic in their communities – 22% say they are very worried, compared to 41% in a poll taken in August and early September. About 62% of Americans say the pandemic has been a factor for them in their vacation plans this year, but only 30% call it a major factor. Even among those who say they are currently taking Covid precautions, less than half say the pandemic has been a major factor in their plans.
Learn more here: