Falling CS stock price and rising borrowing costs leave the bank on the brink?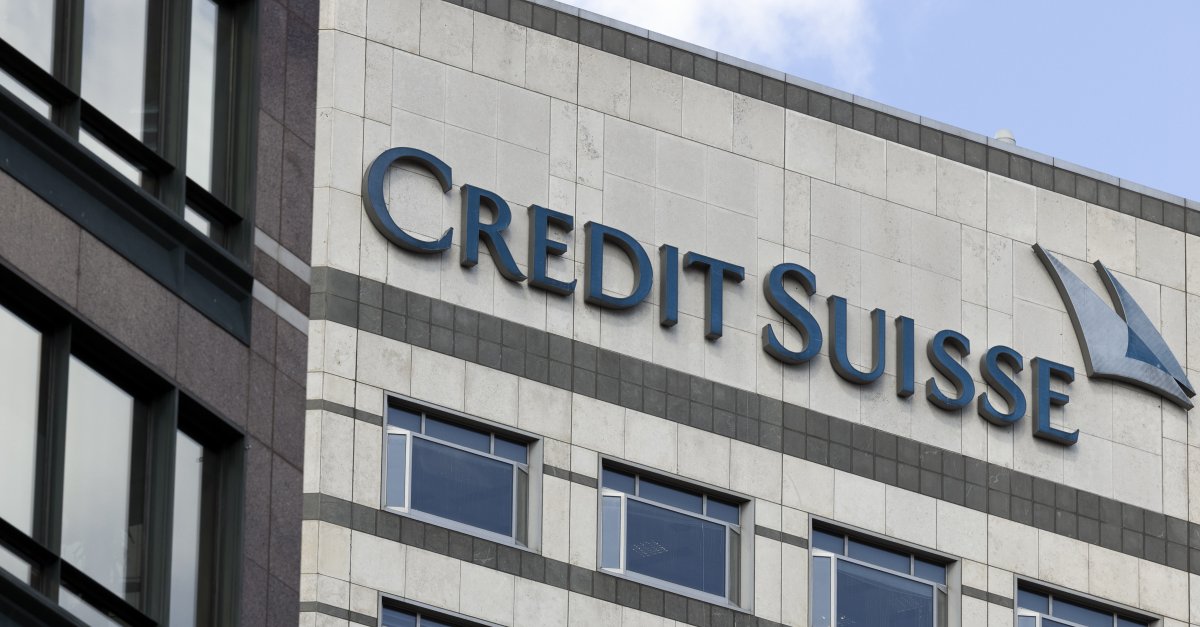 Top executives at Credit Suisse (CS) spent the weekend reassuring clients and counterparties of the safety of the bank's liquidity following news last week that Credit Suisse had approached investors to raise capital through a spin-off of operations.
A recent sharp rise in credit default swaps (CDS) indicates that markets are uncertain about the credit risks of big banks. This trend was already observed before the 2008 financial crisis.
Indeed, on Monday, Credit Suisse's five-year CDS jumped more than 100 basis points to a record high of around 350 basis points, according to data seen by the Financial Times.
Shares of the bank were, by early afternoon, down 7.9% at SFr3.60, after hitting a record low of SFr3.52.
Credit Suisse (CS) share price
Credit Suisse's stock has more than halved in the past 6 months, falling to its lowest value on record. In fact, all European peers are currently under pressure. Shares of Deutsche Bank (DB) have fallen nearly 40% in the past six months and UBS (UBSG) 22% while US-based rivals such as Morgan Stanley (MS) and Goldman Sachs (GS ) fell by only 9% and 10% respectively.
Credit Suisse is expected to unveil its specific spin-off plans this month.
How do you feel about CS?
Vote to see the sentiment of traders!
Credit default swaps
Investors buy CDS as a hedge against companies that default on their debt repayment obligations. Traders can pay a certain amount of funds to a company that agrees to cover potential losses in the event of a bond default. Investors use credit default swaps as insurance and an increase in their value indicates an increased number of investors rushing to participate in these swaps.
This is an indication that investors are expecting a higher level of defaults. This happened before the 2008 financial crisis.
A report from ING says it expects default rates to worsen over the coming year: "We expect a notable increase in default rates, which should approach 4.5-5% in Europe and in the United States".
This means that ING expects that over the course of a year there is a 4.5-5% chance that a bank will default on its bonds.
Rising default rates mean higher borrowing costs across all sectors. Not good news for banks like Credit Suisse, which are potentially in desperate need of capital.
Morgan Stanley (MS) price chart
Credit Suisse Outlook
Credit Suisse is now trying to convince its clients and counterparties that its liquidity is safe. The bank's liquidity may deteriorate if its large customers start moving their funds.
An executive involved in the discussion told the Financial Times "Teams are actively engaging with our key clients and counterparties this weekend", and added "We are also receiving incoming calls from our key investors with messages of support" .
Credit Suisse has denied approaching investors to raise more capital. It is expected to reveal its plans for strategic operational changes later this month.
Further reading