BT share price could attract interest from European telecoms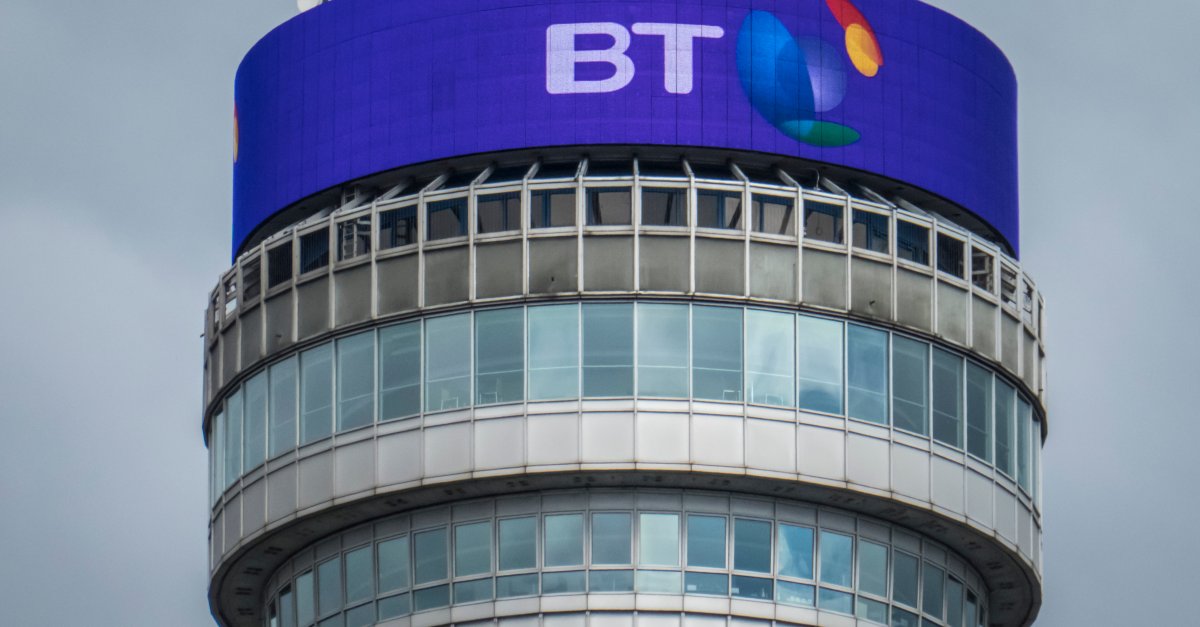 Contents
BT Group (BT.A) share price has consistently headed south as industrial action has, and continues to, hit the company hard.
In early July, the share price was around the 197p level but has since fallen sharply and is now around 134p.
There appears to be little sign of a resolution to the pay dispute between BT management and staff (BT.A).
Workers at BT and Openreach are set to stage further strikes, with the Communications Workers Union (CWU) confirming that members will stand down on October 6, 10, 20 and 24.
Whether this continued strike action will drive the share price down remains to be seen, but investors are already seeing an opportunity to buy BT at an all time low price level – five years ago the stock was around from the level of 283p.
Last week, BT was the second most bought stock on Hargreaves Lansdown's (HL.) investment platform. HSBC analysts recently upgraded BT from a "hold" to a "buy" rating; while Deutsche Bank (DBK)updated the stock from sell to hold.
Simply Wall St judges BT (BT.A) to be a good value based on its price-earnings ratio (7.8x) compared to the European telecommunications industry average (15x).
The general consensus is that BT (BT.A) is currently attractively valued, the question is whether a company with a significant stake in BT Group, the French telecoms giant Altice, will seize the opportunity to increase its shareholding?
Altice, owned by French billionaire Patrick Drahi, has steadily increased its stake in BT for several years – to the current position of 18%.
The most recent share purchase (5.9% of shares raising the stake to 18%) finally received the green light from the UK government this summer following a national security assessment that its Altice company becomes the main shareholder of BT.
In theory, Drahi could seek to increase his ownership of BT (BT.A) share even further. Although the UK government's flexibility on this is questionable. Drahi has previously said he has no plans to make a takeover bid for the company – but that could change.
How do you feel about BT.A?
Vote to see the sentiment of traders!
Raise the stakes
Danni Hewson, financial analyst at AJ Bell, thinks there is room for further interest and not just from Drahi.
"There is a big difference between an 18% stake and a 29.9% stake and the UK government has given itself ample leeway to reconsider any further moves by Patrick Drahi.
"So far he has made it clear that he is not interested in taking over BT, but the beaten share price may prove too tempting to resist.
Hewson points out that BT has come a long way since it started implementing its turnaround plans, but she says it's not off the hook and the momentum has been disrupted by costly pay disputes that degenerated into a strike.
She adds: "Will the actions of fellow French billionaire Xavier Niel change the rules of the game? Its acquisition of a 2.5% stake in Vodafone has highlighted the appeal of UK telecoms companies, but investors know nothing can be taken for granted until a deal is signed and delivered .
Read more