Activision Blizzard stock price remains below Microsoft's $95 per share and regulators worry about its legality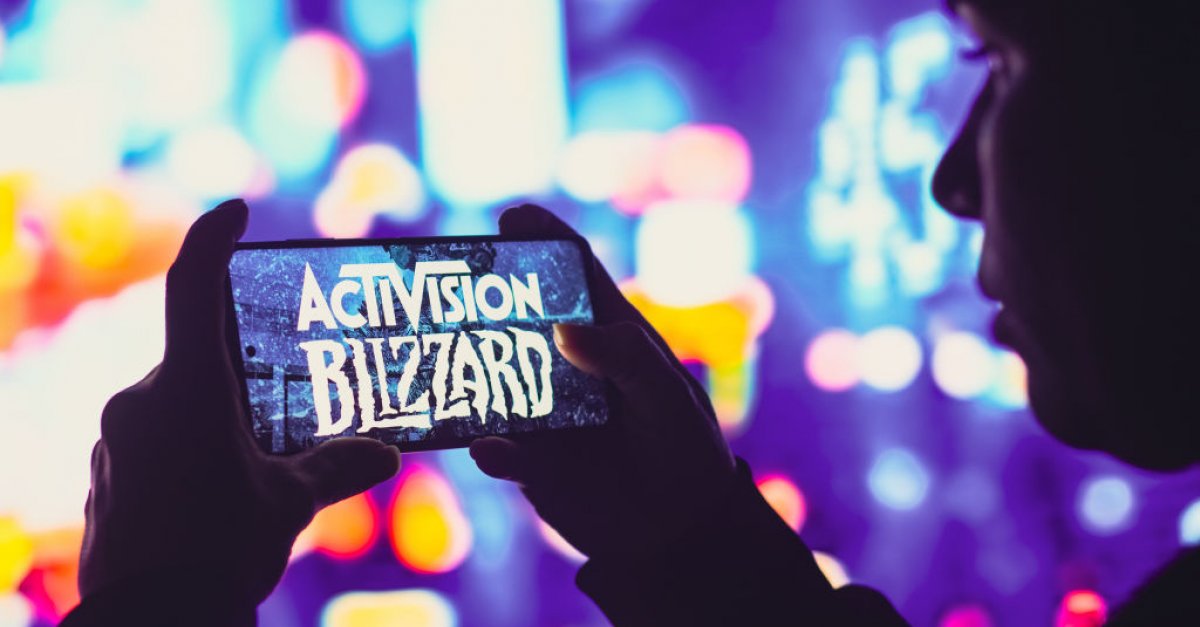 Microsoft's (MSFT) acquisition of gaming group, Activision Blizzard (ATVI) is currently facing a series of challenges. Global regulators are investigating the legality of the deal and want to know if it will harm competition in the market.
The UK Competition and Markets Authority (CMA) has launched its Phase 1 investigation into Microsoft (MSFT) and issued a statement on September 1.
Sorcha O'Carroll, senior director of mergers at the CMA, said that if the CMA's current concerns are not resolved within five days (September 8), the CMA said it would explore this deal in an "investigation in-depth phase 2" to make a decision that works in the best interests of UK players and businesses.
"The CMA also received evidence of the potential impact of combining Activision Blizzard with Microsoft's broader ecosystem. Microsoft already has a leading game console (Xbox), a leading cloud platform (Azure) and the leading PC operating system (Windows OS), all of which could be important for its success in cloud gaming," the CMA said in a statement.
"The CMA is concerned that Microsoft is leveraging Activision Blizzard's games with Microsoft's strength on console, cloud and PC operating systems to harm competition in the nascent market for cloud gaming services. "
How do you feel about ATVI?
Vote to see the sentiment of traders!
Activision Blizzard (ATVI) stock price
ATVI earnings and share price
Microsoft (MSFT) Gaming CEO Phil Spencer commented during an interview with Bloomberg News why he thinks MSFT wants to acquire gaming company Activision Blizzard (ATVI).
In the interview, Spencer said, "I guess, unfortunately as Microsoft (MSFT), that's not a place where we have a native platform. As a game, coming from console and PC, we don't have much creative ability which built successful mobile games.
"But we really started the discussions, at least internally, on Activision Blizzard (ATVI) around the capability that they had on mobile and then on PC with Blizzard. Those are the two things that really piqued our interest.
Gaming company Activision Blizzard (ATVI), which reported its second-quarter results on Monday, August 1, reported a revenue drop of $1.644 billion despite its planned $68.7 billion ($56 billion) takeover. pounds sterling) by the American technology giant Microsoft (MSFT).
ATVI shares remain below MSFT's bid of $95 per share as investors factor in the risk that the takeover may never happen.
Second-quarter results were down from $2.3 billion for the same period last year. However, the result is higher than analysts' estimates of $1.58 billion.
Microsoft (MSFT) has been plagued with demands from regulators around the world and has also begun to fight aganist companies claiming its acquisition violates antitrust rules. MSFT claimed on August 9 that Sony (SNE) pays "blocking fees" to prevent developers from adding their content to Xbox Game Pass. This complaint was part of the documents filed with Brazil's national competition authority.
ATVI, which makes games such as Candy Crush and Call of Duty, reported operating margins of 21% in the quarter and cash and short-term investments were $10.8 billion.
"Even in a tough economic environment, with so many companies announcing hiring freezes and layoffs, our development headcount grew 25% year-over-year at the end of the second quarter," said Bobby Kotick, CEO of Activision Blizzard.
Activision Blizzard (ATVI) also announced a slip in engagement. The group's statement said: "Activision's second-quarter segment revenue and operating income declined year-over-year, reflecting lower commitment to the Call of Duty franchise, but increased. compared to the first quarter.
Additionally, ATVI wrote in its filing with the Securities and Exchange Commission: "Microsoft plans to acquire Activision Blizzard for $95.00 per share in an all-cash transaction. The transaction is subject to customary closing conditions and the completion of regulatory review. The transaction, which is expected to close during Microsoft's fiscal year ending June 30, 2023, has been approved by Activision Blizzard and Microsoft's Boards of Directors and Activision Blizzard shareholders.
Activision Blizzard (ATVI) stock is trading at around $80 per share, below MSFT's $95 offer. This indicates that investors are considering the possibility of the deal being blocked by global regulators.
Regulators
In addition to UK and Brazilian regulators, US regulators are also on the fence, with the US Federal Trade Commission (FTC) considering an antitrust review of the deal to determine whether the takeover would give Microsoft's Xbox game console an unfair competitive advantage.
The European Commission (EC) has also launched an antitrust investigation into whether Microsoft (MSFT) would exclude competitors from Activision Blizzard's popular game library.
Additionally, Microsoft (MSFT) told New Zealand regulators that Activision Blizzard does not produce any "essential" games. The softer, dismissive language would be designed to lessen regulators' concerns about MSFT's takeover of ATVI.
In response to the New Zealand commissioners in June, MSFT said: "Specifically, with respect to Activision Blizzard video games, there is nothing unique about video games developed and published by Activision Blizzard that is a "must have" for competitive video games on PC and console distributors which could give rise to a locking issue.
Microsoft Stock Price Chart (MSFT)
However, at present, the deal is still ongoing and once completed, ATVI will be delisted from the Nasdaq (US100). This means that those who hold shares in ActivisionBlizzard will no longer hold shares in the surviving company, as it will be owned by Microsoft. Shareholders do, however, have the option to convert their shares and will be entitled to receive $95 in cash for each Activision Blizzard share they hold.
With three billion people actively playing games today, MSFT's decision to purchase ATVI was fueled by a new generation's love of interactive games, which MSFT says are now "the form of most important and dynamic entertainment".
Read more